Welcome to Breathwave
Sri Maha Avatar Babaji and Sri Shiridi Sai Both were a personification of spiritual perfection and are an epitom of compassion. Both are trying to take the "created to the creator". They are helping people see the world through a new lens of knowledge and trying to bring an immence change in their mindset. Personal transformation is their mission to the world. They are parents of Breathwave.
Personal transformation (PT ) is till the last breath, many life times are taken to perfect it.
PT is key for miracles to happen, Eg of members. Embrace PT in this life time.
Members have so many questions, so many emotions, a complete life time is not enough to shed all our vices eg anger, lust, frustration etc....
A life time of opportunity is given to all,
Saibaba and Babaji are here to guide us in the form of little voice telling subtly when we deviate from the path. They are here to take us to the creator, but the human nature is stuck with the pleasure of the world.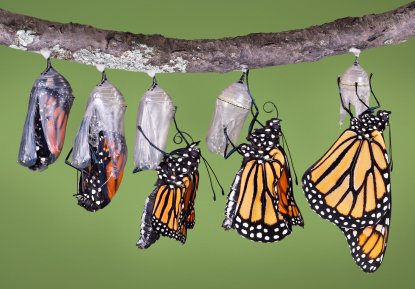 message on Book reading session 25/1/2015
There should be a bonding of brothers and sisters among'st the group.
Every individual is unique. Nobody is less and no body is more.
Master, that is myself and the higher energies, love every one, all of you in the same way that we love our selves.
If a person in the group, is showing tremendous progress,it is because the progress is destined to him.
The golden moments have been given to him.
If anyone is progressing in the material world, it may be because of his past actions, that have been rewarded now.
Everyone cannot expect the same kind of reward.
You have to wait for your own golden moment. Don't be be in a hurry.
Suppose a member of the group bought a house, got a promotion etc, it doesn't mean that others have to crave for the same experience.
Your golden moments can be different.
As a sadhak your job is not to expect any thing and just continue the good work that you have been doing; without any expectation.
The more you expect, the more the things will set back.
Don't expect any thing, just do your duty.
Introspect. Check if you are following Baba's instructions every day or not.
After following instructions for one day, you cannot sit down and think why have I not been given anything.
Sometimes golden moments do not come in this life time.
Do not get bored.
If someone asks the question; How long should I keep doing this? That is a ridiculous question.
If I ask you how long you had to breathe, would you like to stop right now, can you stop?
It is up to you.
As long as you breathe, so long you have to continue in this path.
Jealousy will arise, remove it.
Lust will arise, remove it.
Anger will arise, remove it.
Now the time interval between first time anger and second time anger might have increased because of your sadhana.
Because of your continuous practice your anger may arise after one month.
Therefore you have gained 30 days of practice; "no anger" moments.
So you have gained some points there. You will be rewarded according to the points that you have gathered.
So now don't come and ask me how many points I or you have gathered.
These points will be in your account. You will experience a tension free life. That is the golden moment that each one of you will recieve.
Breath Regards
Rajkumar